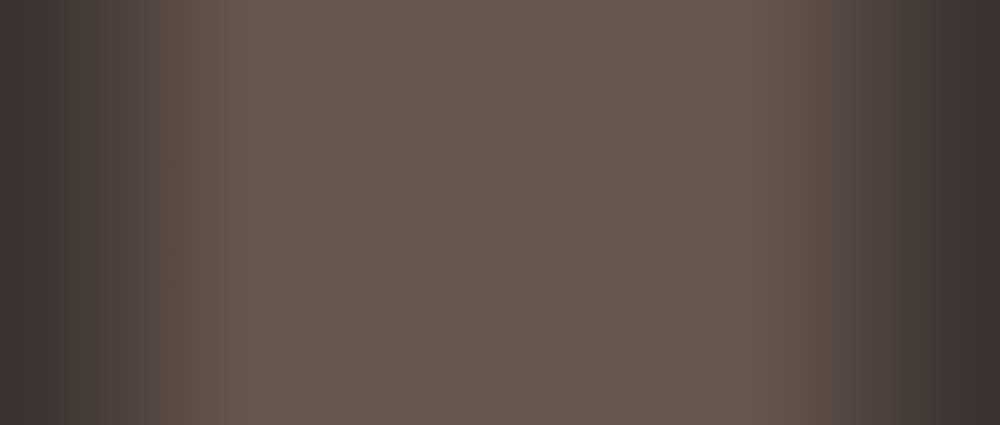 TERROIR
The climate of Nemea creates a unique environment for growing grapes. Although winter is cold and wet, the temperature never falls below 0ºC. Also, in the summer, the heat is not excessive and the rains of June come just in time to cool down and nourish the grapes. Autumn lasts long and offers the fruit warm days and fresh nights; that is, exactly what it needs in order to mature. From October to March, it usually rains as much as the vine wants. The roots planted here are favored not only by the climate but also by the soil. It is shallow, rich in clay, stone and sand. Thus it retains all the necessary moisture and feeds it to the vines, functioning essentially as a natural automatic watering system.

The Harlaftis vineyards extend from the highest slopes with limestone to lowland areas with rocky soil and produce quality wines with great aging potential.

The 4 vineyards
Achladias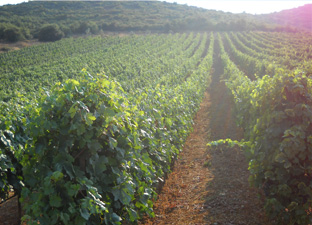 Here, at Achladias, in Nemea, lies the largest of the family's vineyards. It is an area with four different types of soil, each of which gives birth to different kinds of wine, derived even from the same grape variety: Agiorgitiko is cultivated where the ground is steeper. The experimental variety 'Limniona' is also cultivated on sloping ground. Deep, rocky and rich in clay soils give Merlot, Malbec and Agiorgitiko. The label "Argilos Ghi" comes from soils just like those.
In addition, the varieties Shiraz and Cabernet grow on stony, rich in clay and sand soils, while Grande Reserve is produced from the most shallow and rocky sides of the property.

Koutsi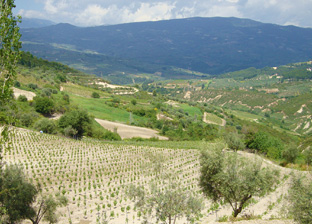 The Harlaftis winery owns as well another smaller vineyard in Nemea, that gives a superior quality, highly reputed Agiorgitiko with dense flavor.
The estate at Koutsi is situated at a higher altitude than the Achladias one. Apart from Agiorgitiko, Malagouzia is also cultivated at Koutsi.

Marathonas Lake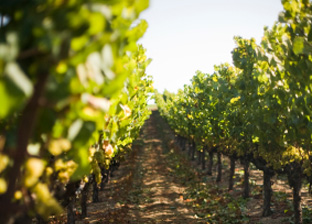 Northern Attiki is known since ancient times for the high quality wines it produces.
The microclimate of the lake makes this vineyard stand out. It is cool because of the humidity of the environment but with very good ventilation. Chardonnay is grown here.

Kapandriti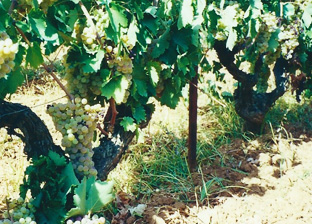 An area also well known for its good vines.
Here, the vineyard is located at a higher altitude than the one in Marathonas. It produces Assyrtiko
and Sauvignon Blanc of exceptional quality.
top of page